If you have been keeping updated with the news, you would be aware of the current HGV driver shortage in the UK. Due to a combination of the pandemic, Brexit and tax changes, we are now short of over 100,000 qualified drivers, according to a survey by the Road Haulage Association (RHA). This is putting immense strain on many industries that rely on drivers to supply and deliver goods. Companies are in desperate need of fully qualified drivers meaning that there are thousands of vacancies now open.
As leading providers of HGV driver training covering many areas across England, we have spent years working with drivers to gain the C1 category on their licence. We have put together a guide on how to become a HGV driver for those considering a change of career to help overcome the current shortage.
A Guide On How To Become A HGV Driver
With the recent driver shortage in mind, there is no better time to schedule HGV training. This is an excellent choice for those who have perhaps been made redundant during the pandemic or would prefer a more isolated role away from a workplace filled with colleagues. There are thousands of job vacancies available for leading, well-known companies, so it will be easier than ever to find a role that fits your requirements. During your training, your Pure Driving instructor would always be more than happy to talk through opportunities with you and which would best suit your skillset. In the meantime, our guide will answer the following questions: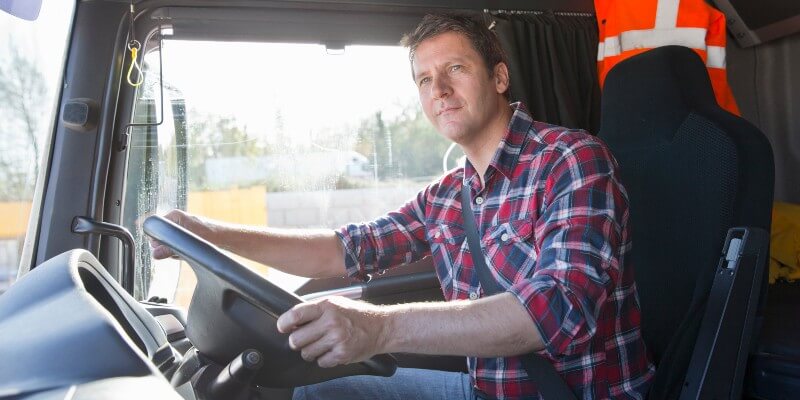 Many drivers are familiarised with the role of a HGV driver but less on the licence type that allows them to legally operate vehicles of this nature. This means that one of the most common questions we are first asked is, what is category C1 on a driving licence?
The back of your full UK driving licence will feature a table of letters, numbers and symbols. C1 is the category you will need to enable you to drive vehicles between 3.5 and 7.5 tonnes; this includes a Heavy Goods Vehicle (HGV). Due to this maximum weight, HGV training is also known as a 7.5 tonne training course.
Also on your licence will be a category titled C1+E; this relates to your ability to operate a 7.5 tonne vehicle with a trailer attached. At Pure Driving, we offer C1 training courses both with and without the addition of a trailer and are always more than happy to discuss this in more detail, so please do not hesitate to contact us.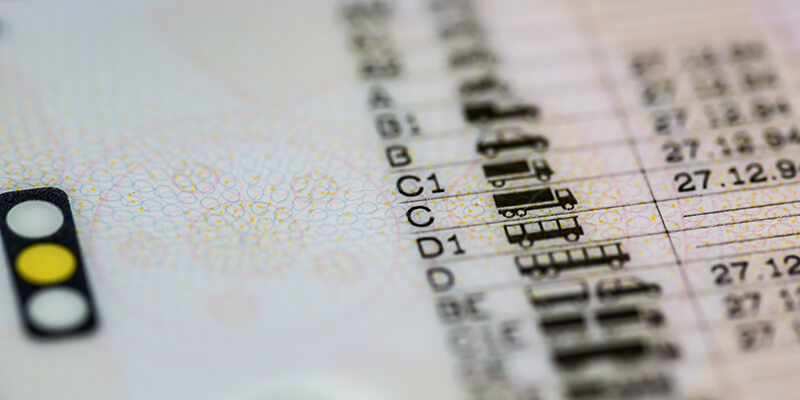 Although gaining your C1 licence does require more steps than there would have been when you first passed your driving test, becoming a HGV driver is far more straightforward than many assume. Here are the key steps that you can expect:
The Course Requirements:
In order to begin your 7.5 tonne training, you will need to be over the age of 18 and hold a category B driving licence. A category B licence is more commonly known as the normal UK full driving licence that covers you for cars only.
Before you can start any form of training, you will need to apply and successfully pass an HGV (Heavy Goods Vehicle) medical test; this is a legal requirement. It is up to you who carries out the medical test; it can be your local GP or a private doctor. Your local GP is often the easiest option as they know you personally, meaning you will feel comfortable discussing issues with them, and they will be nearby, so you won't have to travel far to the appointment. However, they are likely to charge you extra for this service, and there may be a delay in starting your course due to extended waiting times for an appointment. On the other hand, there are private doctors who specialise in DVLA medical tests. They will charge you a fee, often less than a GP, and they will be significantly more flexible with appointment times. Many prefer to venture further to visit a private doctor as they will have more experience carrying out the HGV medical test, meaning that you increase the chances of your form being filled out accurately; therefore, speeding up the process.
Regardless of whether you book in with your GP or a private doctor, what the medical test will involve remains the same. You will first discuss with the doctor your medical history and whether you have any conditions that may possibly interfere with your driving. If you fail to state known medical conditions in your form, you are breaking the law and will face the consequences of a fine of up to £1,000. Next, there will be a physical exam in which factors such as your eyesight will be tested. As a whole, for both sections, your test shouldn't last any longer than around half an hour. You can download your medical examination report form on the government website; this will include all information on how to submit your form.
Once you have passed your medical test and have been approved by the DVLA, you will need to apply for a provisional C1 licence. This is done using a D2 application form and includes all of the same information that you would have had to fill out when applying for your original provisional licence.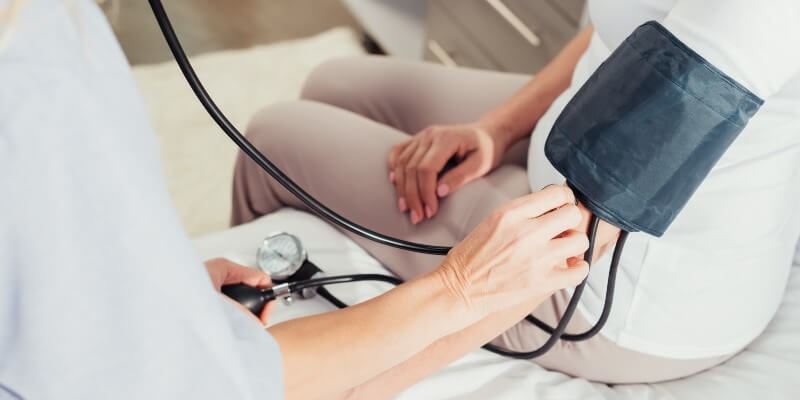 The Training Course:
Your C1 training will be designed not only to prepare you to pass your test but also to build your confidence as a HGV driver, ensuring that you have the skills and knowledge to tackle all possible situations you may encounter. When learning with Pure Driving, time will always be spent at the start of your course to understand your level of experience, confidence behind the wheel and preferred teaching methods. Your instructor will then tailor your training to you, ensuring maximum productivity.
During your course, many different topics will be covered, including:
Practising how to maintain full control of a larger vehicle on various roads and conditions
Mastering manoeuvres to test standards such as reversing and the S manoeuvre
Understanding the theory behind C1 training and how to answer crucial safety questions
If taking a C1+E course, learning how to uncouple and re-couple a trailer
Our instructors understand that every driver is different, so they will always allocate time to answer any questions you may have and practice areas that you feel less confident in.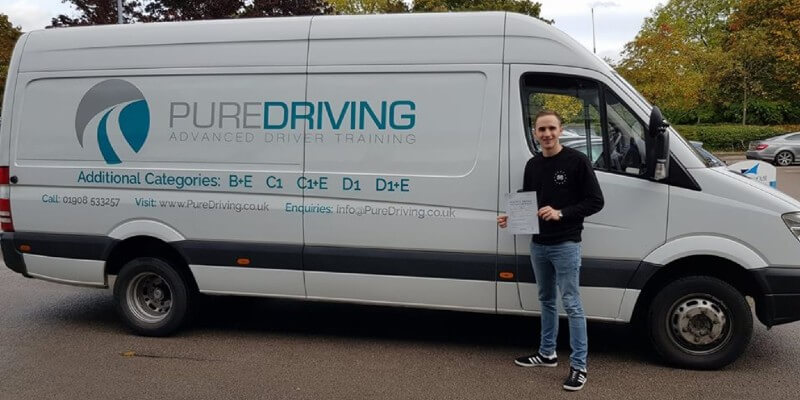 The End Of Course Exam:
Although the process of gaining your C1 licence is different from the journey you would have made in the past for your regular driving licence, the test itself is relatively the same.
The test will begin with your examiner asking you a series of "show me, tell me questions" about your vehicle. This will be something that your instructor will go over with you prior to your exam; however, it is always recommended to have one last once-over just before your test begins. You will then continue to an hour-long drive, in which your examiner will assess your skills against the same criteria that you would have done so in your initial driving test.
The only time that there will be a significant difference between your advanced driving exam and your initial driving test is if you opt for a C1+E course over just the generic C1 course. For those taking a C1+E course, the final step of your exam will be proving to the examiner that you can uncouple and re-couple a trailer following a set of important safety procedures. You can find more information on this course over on our 7.5 tonne training with trailer page.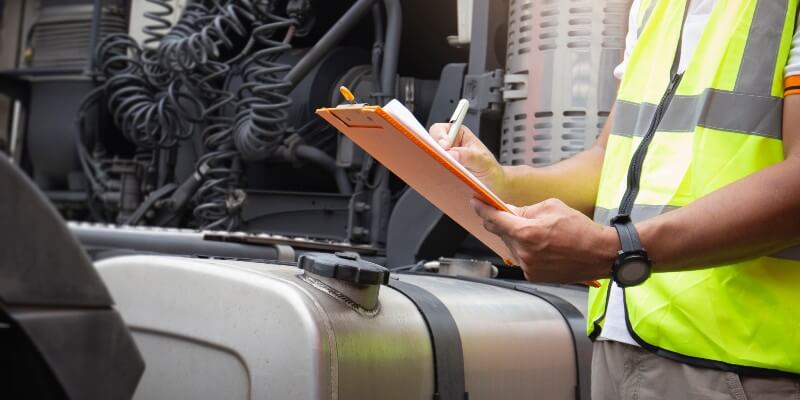 How long it will take you to become a HGV driver can differ, with the entire process typically lasting for anywhere between 8 to 10 weeks. Arranging your medical tests and acquiring your provisional C1 licence is likely to be the longest process, with the training itself only taking a few days.
At Pure Driving, we offer one, two and three day courses. The option you choose will depend on the level of your current experience, along with how confident you are as a driver. For example, if you have experience driving or towing a larger vehicle, then you may only require one day of training with your test at the end. One-day courses are less about teaching you how to drive the vehicle but more about preparing you for your test and going through skills such as manoeuvring.
For those who would like full training with additional time to prepare or go over trickier areas, you may want to consider paying a little extra and opting for a two or three-day course. Here you will have the opportunity to practice driving, manoeuvring and reversing a larger vehicle. You will have more leeway regarding spending time going over particular areas if you are struggling to build confidence. The majority of the time, C1 training courses will be taught on a one-to-one basis with the instructor; however, three-day courses can accommodate two pupils at a time. This is ideal if you are an employer hoping to put two team members through training together rather than individually.
Once you have started your new job, you may be asked to complete additional training to meet company standards; however, this will depend solely on your employer.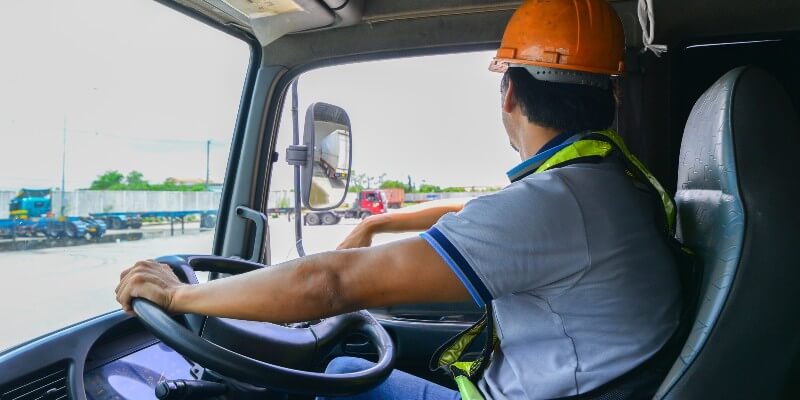 If your goal is to become a HGV driver, then, of course, the main benefit of C1 training will be the new job opportunities available. However, there are more benefits to advancing your driving capabilities.
First and foremost, you will notice an immediate boost in confidence after taking a C1 course, and day-to-day driving will become more enjoyable. If you are able to tackle driving a large, heavy vehicle with ease, then going back to your regular car will be a breeze making you an overall calmer, more relaxed driver. Along with becoming a more comfortable driver, advanced training will improve safety, enhance speed control and increase observation skills.
Taking a second exam will also mean that you'll most likely need to refer back to The Highway Code and refresh your knowledge of various laws and regulations. This will ensure that you are up-to-date with all of the latest driving offences and their consequences. Unless your main aim of learning to drive in the first place was so you could immediately advance to an additional category, it is likely that you would have passed many years ago. As years go past, as a driver, you will pick up small bad habits and forget tips your instructor taught you. Taking the second set of lessons will help you to get back into the routine of carrying out all safety procedures with care and detail, along with throwing away bad habits.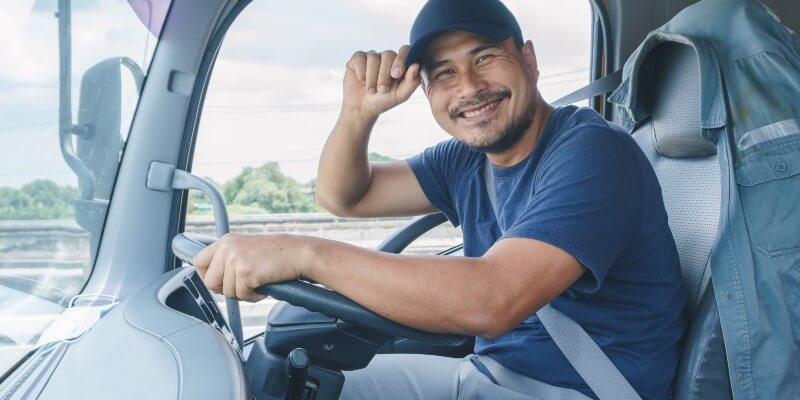 Book Your HGV Training Course Today!
Hopefully, this guide will have given you a detailed insight into the ins and outs of taking a C1 training course and becoming a HGV driver. Getting your licence is relatively straightforward; however, it does take a little initial patience when completing all paperwork and gaining approval from the DVLA. Once approved, you could be passed in as little as one week. For more information on booking a course or to ask any questions in regards to advanced driver training, feel free to contact Pure Driving!