Becoming a paramedic is an incredibly fast-paced, but rewarding career that, as the public, we would be lost without. It takes a very compassionate, dedicated individual to take on the tricky role.
Requirements For Becoming A Paramedic
There are many different hurdles that you must overcome before you can even begin your training or consider applying for a paramedic vacancy.
Qualifications
There are two routes in which you can go down to become a paramedic depending your preferred way of learning. If you are more of an academic individual, who would prefer to learn the theory aspect of the role before gaining experience, your recommended route would be to do a degree in paramedic science. It will take three years to gain your degree, but once completed you can jump straight into a full-time role.
On the other hand, if going to university is not your cup of tea, you can instead apply for a student paramedic course. Here you will take an apprenticeship approach, where you will learn on the job whilst training. You must have at least 5 GCSE's to apply including Maths, English and Science.
Medical and Fitness Check
Once you have chosen the pathway that suits you best, you must next pass a full medical check and fitness test. These are mainly to check whether you can lift and carry patients and equipment safely and keep up with the fast-paced job. The fitness test will consist of three main categories, cardio, physical strength and flexibility. For full information on each aspect involved in a fitness test, take a look at this full NHS guide.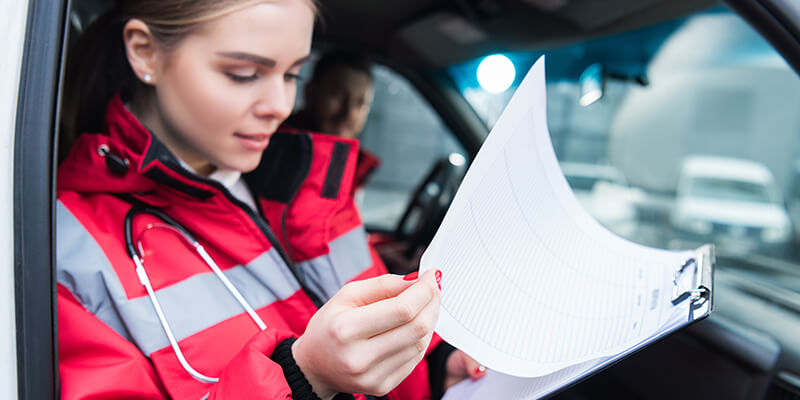 Ambulance Training
For some organisations, it is essential to have completed ambulance training to apply for a paramedic role, and for others, it is simply an added desired skill. Either way, it is always highly recommended to complete a C1 course before submitting applications as it dramatically increases your chance of getting a job. C1 training courses start from around £395 including your test, which may at first seem costly, but does put you at a huge advantage towards your competition. A full medical examination and theory test must be completed before training can commence.
If a job application states that C1 training is a vital requirement, then your training must be complete, and you must pass your test before submitting your application. It is common for organisations to turn you away solely because you are midway through training.
Skills Required For The Role
Although there are many different academic requirements and training you must complete to become a paramedic; you must also be able to show vital personal skills.
The ability to work under intense pressure is vital; you must be able to show initiative and act quickly in emergencies without panicking. You need to be prepared for any situation that may occur and be a keen problem solver. Working under pressure also means that you can intake and act on instructions promptly while remembering to follow all safety procedures.
Communication skills are one of the most important skills when working in a quick paced environment. You must be able to give clear, precise instructions to others; there is no room for mistakes or miscommunication. If there is a sudden change of plan or emergency, every member of the team needs to be kept in the loop.
Teamwork is key as a team of paramedics; it is impossible to do the job alone without any extra assistance. On a busy shift, the more team members, the better, so you need to be willing to work together. If you are someone who prefers to be independent and dislikes relying on others, then, unfortunately, a paramedic may not be a suitable role for you.
There are many skills needed to ensure that each call out runs smoothly, but we cannot forget about the fact that you will be dealing with patients who are likely to be in great pain, stress or are incredibly distraught. You must be caring and compassionate; you need to be able to calm down patients and reassure them that you are doing everything in your power to resolve the situation.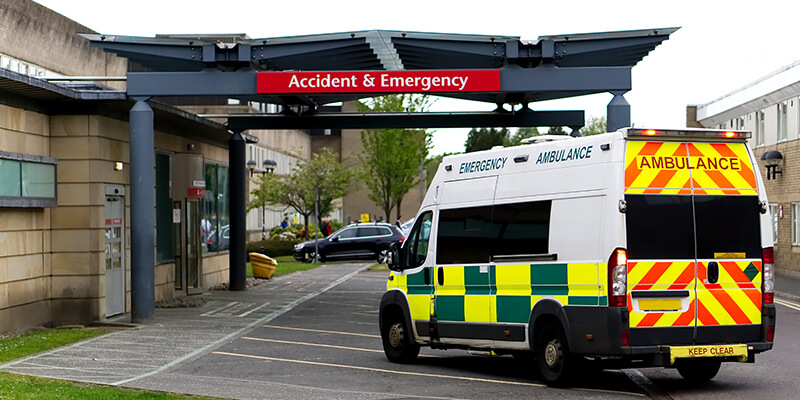 Benefits Of Becoming A Paramedic
Becoming a paramedic brings a huge sense of achievement, it gives you the chance to give back to the community. You will be highly respected by your local community, and there are simply no words to describe the feeling of helping a new mother bring their baby into the world or saving someone's life through your efforts.
One of the biggest benefits of becoming a paramedic is that you will be given a chance to gain experience like no other. No-one can anticipate what each shift on call has to offer, and it all contributes to an extensive knowledge of how to deal with tricky situations. You will never stop learning, and over time, your skills will increase more and more. Experience as a paramedic opens you up to a whole host of prospective job roles if you ever want to get a change of scenery and wish to grow your career. Many paramedic swap being on the road for working in A&E, which will maintain the fast-paced approach, but without the continuous travel. Other potential careers include joining the air ambulance and even working abroad.
As a paramedic, you are likely to be working with the same colleagues over a number of weeks at a time meaning you will get the chance to build a strong relationship with each member of the team. You will all get to know each other's strengths and weaknesses to contribute to positive morale and smooth running procedures.
Summary
As a paramedic, you must always be prepared for the unexpected, you can never anticipate what your day may consist of or the emergencies you may be faced with. You will often work closely with the police force and the fire service; all roles come hand in hand. On a day to day basis, you will have many responsibilities including responding quickly to 999 calls, performing medical examinations on patients, giving any required medication or using equipment and many more.