The B+E additional driving category on your driving licence is designed to allow drivers to tow vehicles over a specific weight limit. However, drivers that wish to do this must complete an approved B+E Training Course first in order to pass the test and drive legally. This can be achieved by enrolling in B+E Training with Pure Driving.
Trailer Training Courses
The B+E Training that we provide is sometimes referred to as Trailer Training. The training course itself consists of a very brief breakdown of the test and a series of advanced trailer training lessons to help prepare you for your final exam.
Through-out your time with us we will also discuss Uncoupling and Re-Coupling of a trailer, showing you how to do so safely and securely. In addition to practical training our experienced trailer training instructors will also provide you with the necessary theoretical guides that will help you pass your B+E test.
The trailer training test consists of; Checking Your Driving Licence, Vehicle and Trailer Q&A, Reversing Manoeuvre, Uncoupling and Re-Coupling as well as On Road Driving.
Caravan Towing Courses
If you intend on driving a caravan, you are legally required to successfully enrol and complete a Caravan Training Course. The purpose of the Caravan Training is to help you understand the importance of maintaining control at all times. The course will show you how to manoeuvre and maintain control of the caravan in awkward and sometimes challenging scenarios.
Horsebox Training
This training course is usually completed by those associated with farming or equestrian based professions. The Horsebox Training Course is perfect for those that spend a lot of their time in the company of horses and who may or may not have to transfer them to different sites.
The Horse Trailer Training we provide is designed to teach the driver how to manoeuvre the horsebox correctly and safely, whilst maintaining control. Our experienced instructors will briefly discuss the course requirements and content before designing an effective horsebox training regime that will allow you pass your test quickly and safely.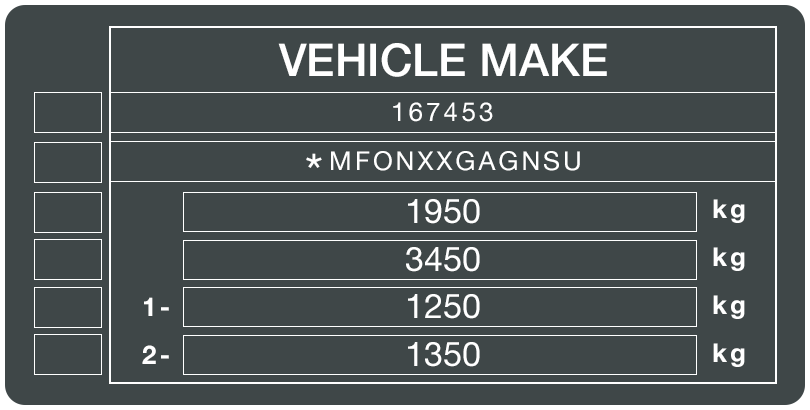 In this example the tow vehicle weighs 1950kg, the second figure of 3450kg is the allowable train weight (car plus trailer), if you subtract 1950kg from 3450kg it leaves you with 1500kg which is the largest trailer this vehicle can legally tow, as the total train weight is under 3500kg you can drive it on a Category B licence.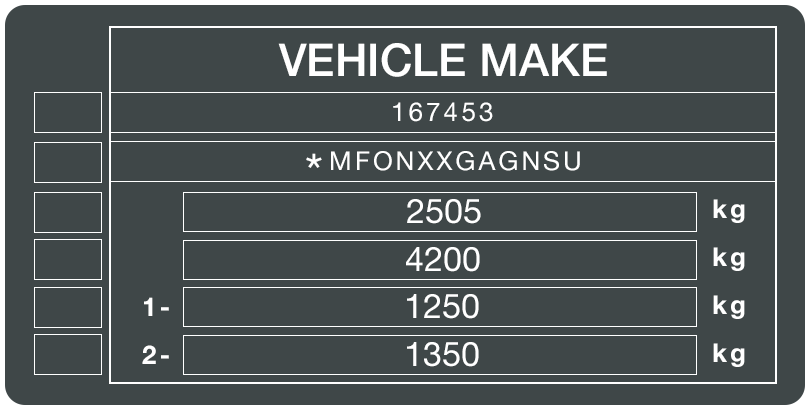 In this example the tow vehicle weighs 2505kg, the second figure the allowable train weight is 4200kg. So if you subtract 2500kg from 4200kg to find that this vehicle can legally tow a 1695 kg trailer.  If you have a Category B licence you can tow with this vehicle but only a trailer up to 955kg, if you want to use its full potential and tow a 1695kg trailer you will need to take a B+E test as the train weight is over 3500kg.
In order to exceed the 7,000kg B+E limit, you will need to take a Category C1 (7.5 tonne LGV) test and C1+E test if you still intend to tow.